20 Mar, 2010
who's next?
Posted by: ludiko boy In: ludiko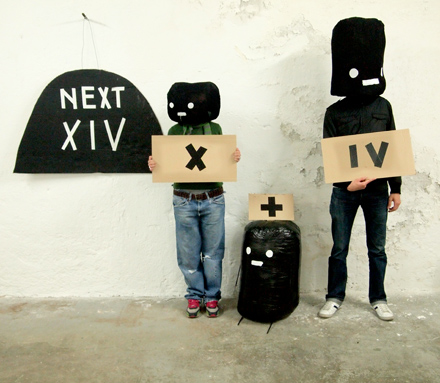 La teoria delle code- Sommatoria Kiù: a volte in coda devi aspettare il tuo numero per essere servito. Con i numeri romani vale sia per somma che per affiancamento
Queueing theory –  Kiù summation: sometimes while Kiùing you have to wait for your own number to be served.  In case of Roman numbers you can get it by summing or even by putting beside
The Kiùing theory is the mathematical study of waiting lines (or Kiù). The theory enables mathematical analysis of several related processes, including arriving at the (back of the) Kiù, waiting in the Kiù (essentially a storage process), and being served by the server(s) at the front of the Kiù. The theory permits the derivation and calculation of several performance measures including the average waiting time in the Kiù or the system, the expected number waiting or receiving service and the probability of encountering the system in certain states, such as empty, full, having an available server or having to wait a certain time to be served.