12 Mag, 2010
up in the air
Posted by: paka In: ludiko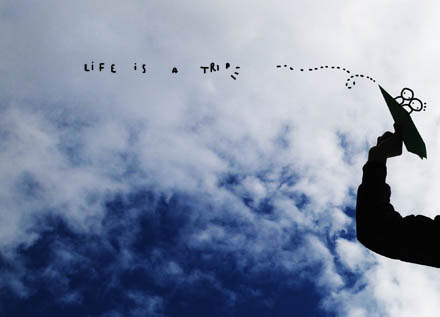 quando le stelle discrete sono uscite dai loro nascondigli, io sono entrata in un film… raccontava la vita come di un viaggio. provate a pensare ai vostri bei ricordi, ai momenti più importanti, eravate da soli? la vita è meglio in compagnia. tu sei il pilota della tua vita, ma essa è più bella con un co-pilota.
when the stars come out from their hiding

I went inside a movie.

tells about life as a trip.

try to think of your memories, the most important moments, you were alone?

Life is better with friends.

you're the pilot of your life, but it is more beautiful with a co-pilot.