20 Feb, 2011
The Curse Of The Child Actor 2
Posted by: ludiko boy In: ludiko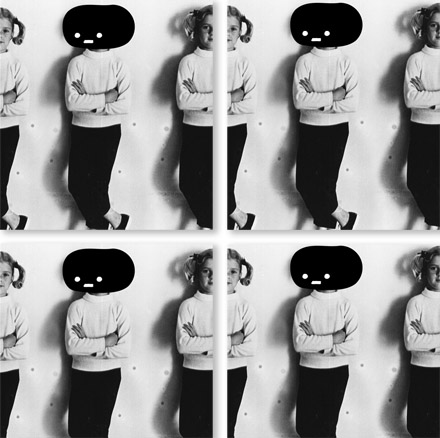 Mary Anissa Jones (March 11, 1958 – August 28, 1976) was an American child actress known for her role as Buffy on the CBS sitcom Family Affair. She died of a drug overdose at the age of 18.
Mary Anissa Jones (11 marzo 1958 – 28 agosto 1976) è stata un'attrice statunitense conosciuta particolarmente per aver interpretato il ruolo di Buffy nel telefilm "Tre nipoti e un maggiordomo".
È morta a 18 anni, nel 1976, in seguito a un'overdose di cocaina e altre droghe.
"Kiù – broken childhood" (2011). 4 digital printings 20×20 cm.