04 Gen, 2010
clear out!
Posted by: ludiko boy In: ludiko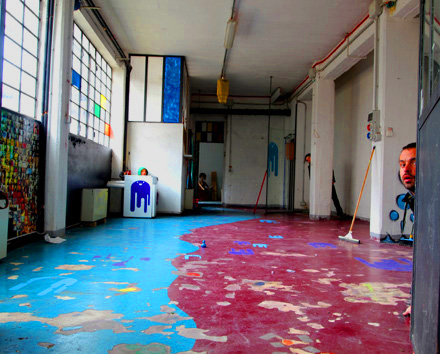 Questa è la fonte, il Mastronauta.  Si trova nel secondo sotterraneo del Ludiko Village.  E' lo spazio in cui abbiamo rilasciato le nostre prime e primordiali energie creative.  I Pups sono nati qui. Ludiko anche.  Oggi abbiamo inziato lo sgombero totale del suo salone principale..sarà totalmente rinnovato, nuovo pavimento, nuovi colori, nuove energie. Grazie all'alluvione estiva e alla provvidenziale assicurazione!
This is the source, the Mastronauta. It is the lower floor of the Ludiko Village. It is the space were we have¬†sarted to release our first¬† and primordial creative power.¬† Pups.it¬†were born here. Ludiko too. Today we started to totally¬†clear¬† out¬†its main room, we will renew it…new floor, new colors, new energies.¬†tx to the last summer flood and the holy insurance!