14 Gen, 2010
inVasion.the performance
Posted by: paka In: ludiko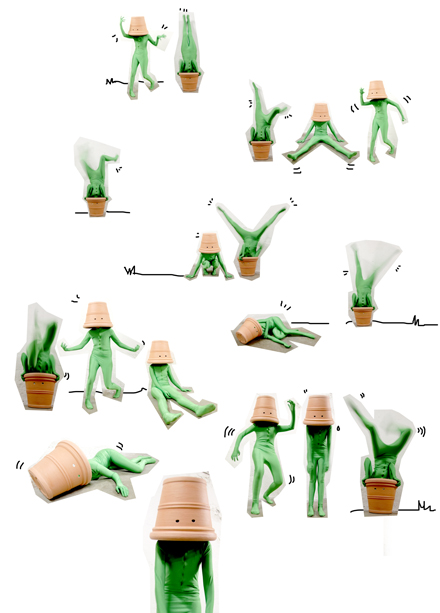 IN-vasion √® un concetto. un punto di vista sempre differente. sempre in mutamento. Cosa c'√® nel vaso? Avete mai provato a pensare come una pianta ? a muoverti come essa? o a guardare il mondo a testa in gi√Ļ ?¬† Si dice "vegetale" per esprimere una cosa od una persona immobile, fisicamente e/o mentalmente. Provate ad essere voi ci√≤ che sta dentro il vaso. Provate a cambiare il punto di vista.¬† La pianta sar√† munita di gambe per muoversi e occhi per osservare il mondo!
– racconto fotografico di installazione umana con tutina verde e vaso bucato in testa –
What's inside the vase?  Have you ever thought as a plant?  Have you ever tryed to move as a plant?  Looking at the world upside down?
A vegetable  refers to something-someone physically or mentally  motionless.
Try yourself to stay inside a vase. Change you prospective. The plant will have legs to move and eyes to observe the world!