13 Mag, 2010
I monologhi della Giraffa
Posted by: ludiko boy In: ludiko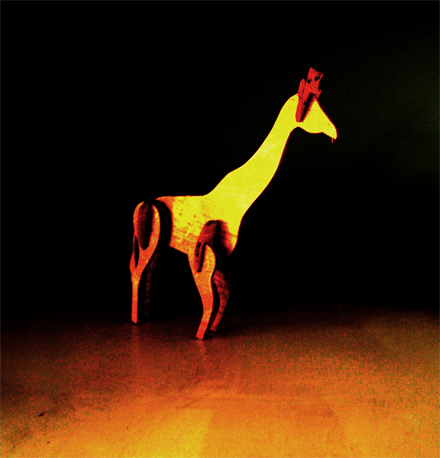 Nella pi√Ļ remota savana ogni giorno, al calar del sole. c'√® un giraffa di nome V.Gina che dal 1996 mette in scena uno spettacolo teatrale intitolato¬† " i Monologhi della Giraffa V.Gina".
V. Gina crede che l'emancipazione delle giraffe è profondamente connessa alla loro bi-sessualità ed è ossessionata dall'idea di giraffe violate e stuprate, e dall'incesto. Crede che tutte queste cose sono profondamente legate alla coesistenza nel loro corpo di un collo lungo e di un lingua blu.
V.Gina compone i suoi Monologhi per celebrare la lingua blu, che è descritta come sessualmente superiore al collo lungo,  il cui allungamento, secondo le teorie di Darwin, è stato regolato dal mero caso. L'ispirazione alla base dei Monologhi le è venuta grazie a Tina Turner, una giraffa di colore che vive pienamente la sua lingua blu.
Every day in the remote Savanna, at sunset, there is a giraffe named V.Gina  who acts since 1996 "The Giraffe V. Gina Monologues."V. Gina believes that the giraffes emancipation is deeply connected to their bi-sexuality and she is worried about giraffes violation and incest. She believes that all these things are deeply connected to the fact that in their body  long neck and to blue tongue co-exist. V.Gina composes his Monologues to celebrate the blue tongue, which is described as sexually superior to the long neck.   As a matter of fact, according to the theories by Darwin, the neck has become long by mere chance. The Basic Inspiration  of the Monologues came form Tina Turner, a black giraffe  who have fully lived her blue tongue.