02 Ago, 2010
Holiday!
Posted by: ludiko boy In: ludiko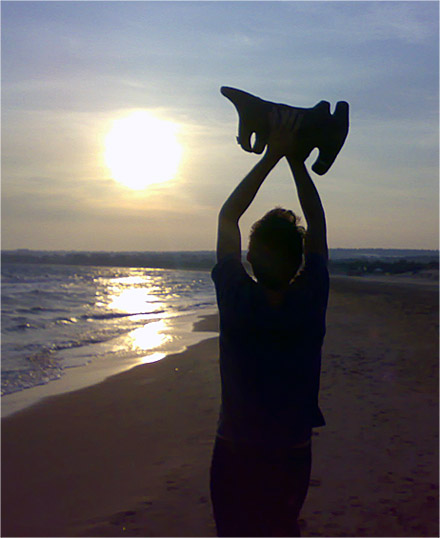 …mentre siamo in vacanza godetevi in anteprima qui il nuovo catalogo del nostro design project¬† "pups.it".
da 3 al 7 Settembre li potete trovare a Parigi in occasione di Maison et Objet presso LaTeteAucube, mentre dalla metà di settembre torneranno  anche a Milano presso lo shop "LAFEL" di corso XXII Marzo e "LaRinascente" Duomo. infine, il  25 Settembre Pups Day imperdibile al Portico d'Arte di Omegna.  So pupsly again!
Sul fronte  C.A.R.S. il 3 ottobre è in programma la seconda mostra collettiva, mentre a metà Ottobre saremo presenti alla Fiera d'Arte di Verona nella sezione "the Indipendents".
Infine  appuntamento con la nuova release di  Ludiko  a fine Ottobre a Blooom (the creative industries art show)  con la presentazione al pubblico di "Kidult State" e poco prima  multi-incursioni all'Asilo Bianco in occasione de "Ai confini del regno".  PlayVeryFul!
…meanwhile we are away for holiday enjoy here the latest¬† Catalogue of our desgin project "pups.it". From the 3rd to the 7th of Sept You should meet them at the next M&O exhibiton in PAris at¬† LaTeteAucube, while starting mid Sept they will be back in Milan at "LAFEL" corso XXII MArzo and "LaRinascente" Duomo. finally the 25th of Sept PupsDay at Il Portico d'Arte in Omegna.¬† So pupsly again!
Concerning C.A.R.S.the second group exibition will open the 3rd of October, while mid of October we will attend "the indipendents" section at Verona ArtFair. Finally, at the end of October,  get ready to meet the new Ludiko release and discover the Kidult State at Blooom (the creative industries art show)  plus several appearances right before at Asilo Bianco in occasion of "Ai Confini del regno". PlayVeryFul!