03 Mag, 2010
say Aaa
Posted by: ludiko boy In: ludiko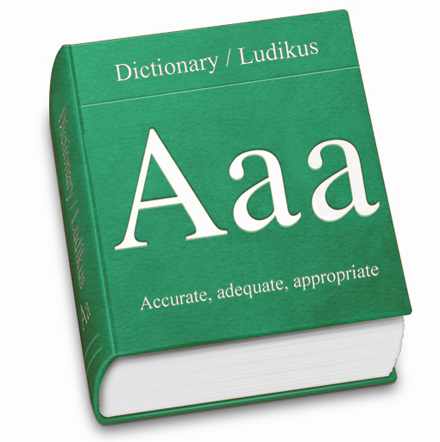 ecco 2 nuove parole  tratte dal nostro dizionario pro-dislessico che potete liberamente utilizzare per arrichire il vostro vocabolario creativo
Penerezza: sentimento che produce simultaneamente senso di pena e tenerezza
Zuccorato: surrogato del cioccolato con un'esagerato contenuto di zucchero
here 2 new words from our pro-dyslexic dictionary you can freely use to enrich your creative vocabulary
Penerezza: feeling that simultaneously produces a sense of pain  and tenderness
Zuccorato: chocolate surrogate with an exaggerated sugar content
La Dislessia dilaga…ecco una parola degna del ns dizionario pervenutaci dal nosto amico Kidult Nicola Cappellari:
Fragilezza: dicesi di una persona che denota una fragile leggerezza. Fragilezza si abbina ai colori tra il bianco candido ed il primo rosa, al profumo del pino e al pane carasau. Ama la musica dei Sigur Ros, ma non lo sa ancora.
Dyslexia is spreading … here it is a new word by our Kidult friend Nicola Cappellari:
Fragilezza: word  for describing a person who shows a fragile lightness. Fragilezza matches the color between pure white and the primary rose, the scent of pine and the carasau bread. A Fragilezza person  loves the Sigur Ros's music, but he does not know it yet.